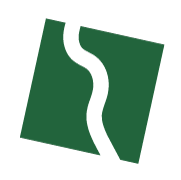 23. Feb. 2023
---
KAVEKANEM (CH/SE/NO)
Donnerstag, 23. Februar 2023 | 20:00 Uhr
Schirrhof, Friedrich-Heinrich-Allee 79, 47475 Kamp-Lintfort


---
KAVEKANEM

Margaux Oswald (CH) - piano
Sture Ericson (SE) - saxophone, clarinet
Håkon Berre (NO) - drums

The international group KAVEKANEM is made up of Margaux Oswald, Håkon Berre and Sture Ericson, with roots stretching towards respectively Switzerland, Norway, Sweden and their common home of Copenhagen.

The band name comes from Latin and means "Beware of the Dog". But what dog should we expect when listening to this band? A Russel Terrier? A Bernese Mountain Dog? A Cavalier King Charles Spaniel, a Pembroke Welsh Corgi, perhaps?

Just as the label "Dog" contains a large number of variations on the canine form, with different shapes, sizes, colors and personalities, the music behind the name Kavekanem is similarly multitudinous in its sonic identity. Freely improvised, it yet maintains a strong sense of form and purpose, ranging from the soft, understated and lyrical, to rambunctious and unrestrained high-octane energy blasts that reminds one of the great practitioners of free jazz in the 60s and onwards. Drawing on both the sense of nuance and detail of the British free improvisation environment as well as being informed by the buzzing underground music scene Copenhagen, this international unit serves as a perfect example of a modern free improvised small ensemble; rooted in the past(s), and confidently directed towards the future(s) of extemporaneous music.
---
Margaux Oswald (CH) – piano, is a pianist of French-Filipina origin, born in Geneva, and currently based in Copenhagen. She has played the piano since the age of 5, and is now committed to the art of free improvisation.

Sture Ericson (SE) – sax, clarinet has long experience within experimental music drawing from working bands with Axel Dörner, Raymond Strid, Joe Williamson and Ingebrigt Håker Flaten, to ad hoc epiphanies with Derek Bailey, Otomo Yoshihide and Paul Lovens.

Håkon Berre (NO) – percussion, being among the fortunate collaborators with Peter Brötzmann, he has expanded his musical territory into a multitude of directions in various collaborations with Phil Minton, Liudas Mockunas, Peter Friis Nielsen and Susana Santos Silva.
Mehr Infos: soundcloud
---